2023-2024 Catalog
2023-2024 Catalog
---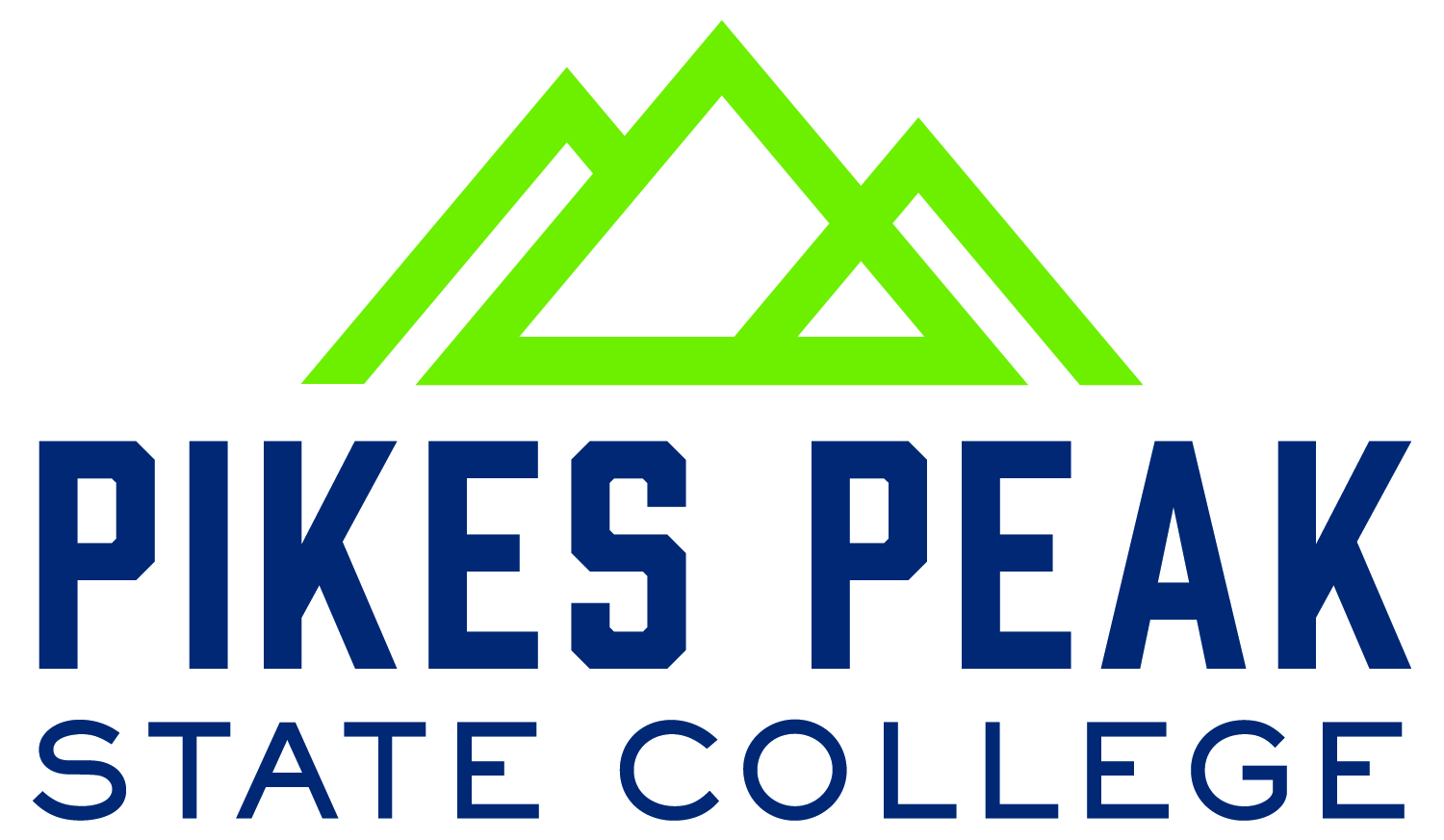 Thank you for your interest in Pikes Peak State College.

From start to finish this catalog will be your guidebook. It contains everything you need to know about PPSC.
If you would like to know more about the College or would like a tour of any of our campuses, just give our Student Services Center a call at (719) 502-2000 or toll free at 866-411-7722.
Main Locations
Centennial Campus
5675 South Academy Boulevard
Colorado Springs, CO 80906

Downtown Campus
100 West Pikes Peak Avenue
Colorado Springs, CO 80903

Rampart Range Campus
2070 Interquest Pkwy
Colorado Springs, CO 80921
Additional Locations
Aspen Valley Ranch
1150 South West Road
Woodland Park, CO 80863
Center for Healthcare Education and Simulation Campus
1850 Cypress Semi Drive
Colorado Springs, CO 80921
Technical Education Campus (TEC)
855 Aeroplaza Drive
Colorado Springs, CO 80916
UCHealth Community Education Center
2050 KidsKare Point
Colorado Springs, CO 80910

Additional Locations for Concurrent Enrollment only

Colorado Springs Early College
4405 N. Chestnut Street, Suite D
Colorado Springs, CO 80907
Harrison High School
2755 Janitell Road
Colorado Springs, CO 80906
Falcon High School
10255 Lambert Road
Peyton, CO 80831
Sierra High School
2250 Jet Wing Drive
Colorado Springs, CO 80916
Military Sites
Fort Carson Education Center
Building 1117, Room 112
1675 Long Street
Fort Carson, CO 80913
719-502-4200
Peterson Space Force Base
Education Center
301 West Stewart, Building 1141, Room 112
PSFB, CO 80914
719-502-4300

719-502-2000 or 800-456-6847
719-358-2453 [video phone for hearing impaired]
www.pikespeak.edu
All locations and military sites listed above have been approved by the Higher Learning Commission.
About this Catalog
Accreditation
The College is accredited by the Higher Learning Commission.
Changes
Catalog information is subject to change without notice. Published changes, including courses and programs approved after the catalog deadline, are available in the Student Services Centers at all campuses and on the PPSC website. This catalog takes effect at the beginning of each academic year's summer registration.
Nondiscrimination Statement

Pikes Peak State College does not unlawfully discriminate against individuals affiliated with the College on the basis of sex/gender, race, color, age, creed, national or ethnic origin, ancestry, physical or mental disability, veteran or military status, pregnancy status, religion, genetic information, gender identity, or sexual orientation, or any other protected category under applicable local, state, or federal law (also known as "civil rights laws"), including protections against retaliation and for those opposing discrimination or participating in any grievance process on campus or within the Equal Employment Opportunity Commission or other human rights agencies, in its employment practices or educational programs and activities.

The College has designated Kim H. Hennessy, Vice President of Human Resource Services, as its Affirmative Action Officer/Equal Opportunity Coordinator/Title IX Coordinator with the responsibility to coordinate its civil rights compliance activities and grievance procedures. For information, contact Kim H. Hennessy, Vice President of Human Resource Services, at 5675 South Academy Blvd, Colorado Springs, CO 80906 or at (719) 502-2600.

You may also contact the Colorado Community College System Office, 9101 East Lowry Blvd., Denver, CO 80230, (303) 620-4000; or the Colorado Civil Rights Division, Colorado Springs, CO, (719) 633-7518; or the U.S. Equal Employment Opportunity Commission, Denver, CO, 1-800-669-4000 (Voice) or 1-800-669-6820 (TTY); or the Office for Civil Rights, U.S. Department of Education, Region VIII, Federal Office Building, 1244 North Speer Boulevard, Suite 310, Denver, CO 80204, telephone (303) 844-3417.
---